The .xxx protest
40th ICANN meeting in San Fransisco, March 2011
The fortieth ICANN pubic meeting was held in San Fransisco in the spring of 2011 and the board approved .xxx despite the protest on the street by 25 poeple in the "adult entertainment" industry. Which was picked up by the mainstream news - in Nigeria.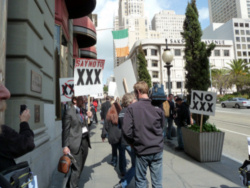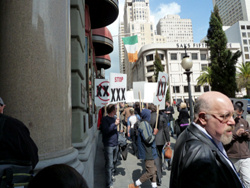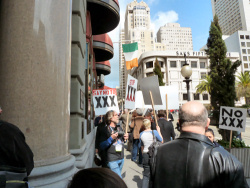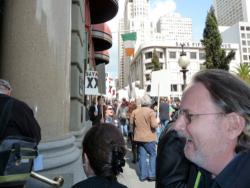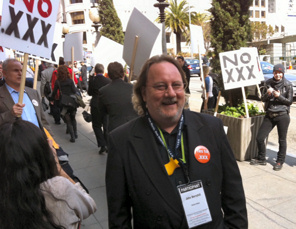 But every picture tells a story, lets have a look at what happens when we look in greater detail.